Peekaboo Photo Booths are unique and stylish in design.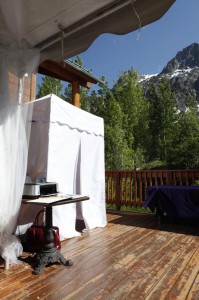 Our white cabana photo booths are 5′ x 5′ and can accommodate large groups for fun pictures. Inside each booth is a 10 megapixel Canon Camera, live video monitor and button you push to begin the photo booth sequence.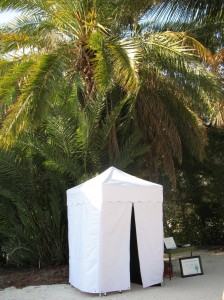 All our booths are elegantly appointed with velvet curtains.  You also can choose between white and black backdrops.  Step into our private domain and a live video display greets you.  After each picture, the screen previews a candid snapshot of your group. Instant laughter!  There is something special and enjoyable about spending a minute inside our photo cabanas with your friends.  The fun continues when your guests step outside the booth and collect their personalized prints!