Should You Say "I Do" to These Intense Workouts?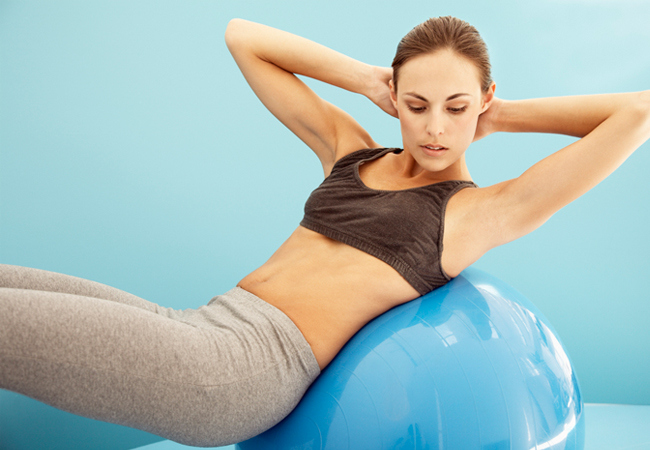 Photo: ThinkStock
Getting engaged and wanting to look stunning in wedding photos is amazing motivation to get fit. And, hey–it's not too late to start those New Year resolutions for shaping up. Here are five of the hottest workouts that soon-to-be brides are trying, plus tips to help you decide which one is right for you. 
The Workout: Crossfit
What it is: High-intensity, constantly changing functional movements.
Pros: A team mentality and varying workouts get results, says celeb trainer Ashley Borden.
Cons: "It's the same at any gym: If you have a bad coach, you can get hurt," Borden says. Be sure to take the introductory course first.
> Crossfit.com, prices vary by location
The Workout: Insanity
What it is: Ten workout DVDs, focusing on plyometrics, interval training and core work.
Pros: "Plyometrics spike your metabolism and lean out your legs," says Borden.
Cons: Doing new moves wrong can be risky. "Grab a girlfriend and split a few plyometric sessions with a trainer first," Borden suggests.
> Beachbody.com,/Insanity, from $120
The Workout: P90X
What it is: A high-intensity boot camp-style routine, mixing weight training and martial arts with yoga—also in the comfort of your own home.
Pros: Cross-training is effective because you'll work different muscle groups.
Cons: Injuries. Like with Insanity, check in with a trainer first if you're new to these moves.
> Beachbody.com/p90x, from $120
The Workout: Squat Challenge
What it is: Daily squats for a month, starting with 50 and building up to 250 reps.
Pros: It's super-simple and a great leg workout.
Cons: Squats should be part of a balance routine for overall toning; skipping rest days and poor form can lead to injury.
The Workout: Zumba
What it is: An exhilarating, Latin-inspired, calorie-burning dance fitness-party.
Pros: Mentally stimulating (and effective) because you can incorporate high intensity training with the music—hard work during the chorus, recovery during the verses.
Cons: The dance moves and music can be distracting so strength training should be incorporated into your routine on non-Zumba workout days of the week.
> Zumba.com, prices vary upon location and DVDs starting at $50
Want more? Of course you do. 
> Shape Up Plan: 6-Month Wedding Fitness Plan
> 5 Ways to Beat Wedding Stress
What are you doing to get fit for the wedding? Tell us below!